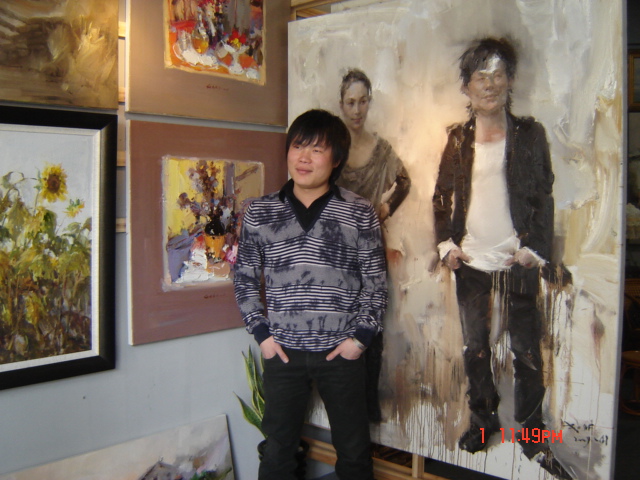 Antonio Guo was born in 1977 in Jinjiang city ,Fujian, China . He was interested in art since he was a boy. And he studied under a HongKong artist Mr.Shi for few years at his teenager. Then he started to learn by himself, not only read some famous artworks,but also get further study on theory at art school .

In 2001, his work was reward as an excellent one in Xiamen Art Exhibition.

In 2002,his work gained appreciation widely in Eight Youth Oil Painting Exhibition of Jinjinag city.

In 2006 -2008,he learned more of color contrast, oil painting brush strokes by himself .

In 2008,his artwork < Night view of Xiamen Ferry > was rewarded Gold Prize in China painting Calligraphy and Photography Exhibition.
< Landscape of Gulangyu Island > was collected by National Research Institute of Chinese Painting and Calligraphy,while his artwork < Sunshine after Rain. The First Traveling Group to Taiwan> has received a Excellent Award in the 5th Youth Art Exhibition in China.

During these 16 years,he has made thousands of customized paintings based on photographs. And he quite familiar with different hot sell painting styles in various counties,including USA, Italy, Russia,French,Singapore and so on .